It all started with a love for great beer and the idea to brew high quality craft beer on our own terms. Led by Brewmaster Tom Flores with a talented team of brewers, our brewing process always starts with the choice of high quality ingredients, which often include locally grown and malted brewing grains. With nearly 50 years of combined brewing experience, many years of formal education, internationally recognized credentials, and our adventurous spirit, we allow our creativity and passion to guide our technical expertise to ensure that every batch we brew is the best it can be. We embrace brewing as an art form to produce a delicious and diverse beer portfolio that appeals to all kinds of beer drinkers.
We strive every day to inspire and support a community of loyal beer lovers through our relentless passion for making great beer. We love what we do. We love being part of the Frederick community. And we love seeing old friends and new faces at our brewery.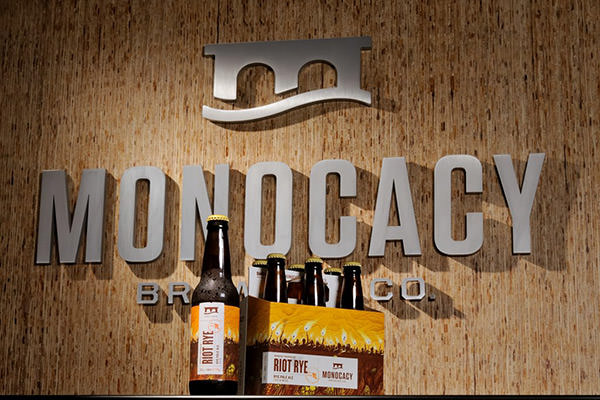 The Tasting Room
In 2012, we opened our tasting room in the former Ebert's Ice Cream plant in Downtown Frederick. Featuring a rotating selection of year-round and limited-release beers, shaded outdoor space to enjoy your favorite brew al fresco, and a calendar full of fun events and local food trucks, it's the perfect gathering place for a weeknight happy hour or a weekend get together. Try a flight of our rotating limited release beers, grab a pint of your favorite draught beer, and fill a growler or crowler to enjoy in the comfort of your own home.
Monday – Thursday: 4–9PM
Friday: 2-9PM
Saturday: 12–9PM
Sunday: 12–8PM
Quality beer. It's in our nature.