Welcome to our membership program: The Monocacy Brew Crew!

Our vision has always been to inspire and support a community of loyal beer lovers through our relentless passion for crafting the highest quality beer. So to further build that community, we welcome you to join our club, which will give you exclusive access to special members-only benefits.

Brew Crew Benefits:

"The Monocacy Brew Crew" glassware
One crowler fill each month (12 total annually)
15% off beer every Thursday
10% off Monocacy Brewing Co. merch
Exclusive access to members-only events
Penny beer on your birthday (limit one beer)
First dibs on new can releases
Free merch for new member referrals
Additional benefits as promoted
Ready to join the Brew Crew?
Membership is just $200/year. Sign up today!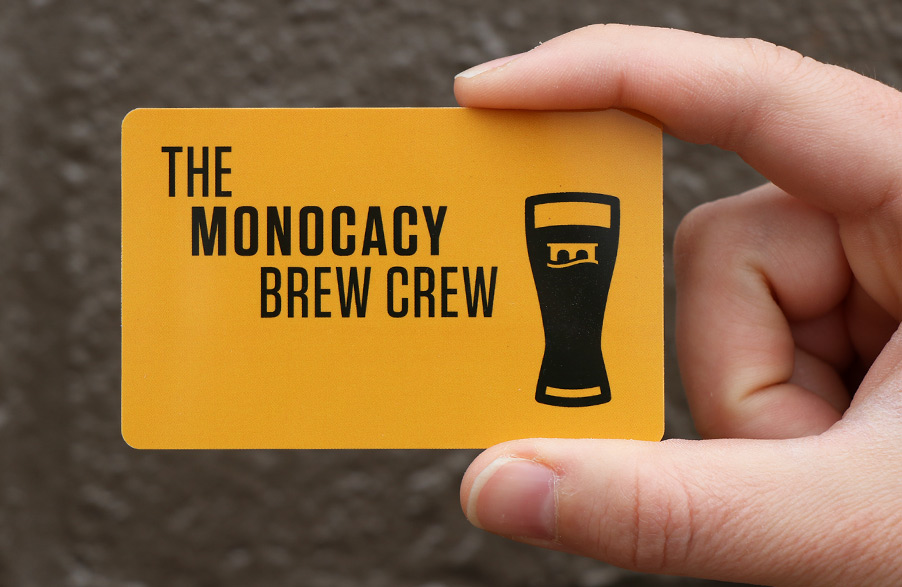 Must be 21+ years or older and a U.S. resident to apply. At this time, membership is limited to a specified number of available openings. All individuals satisfying the age and residency requirements will be considered for membership in the order their applications are received.
Refer a friend to become a Brew Crew Member and accrue Brew Crew Points
Points can be redeemed for FREE Monocacy Brewing Co. merch! Each referral = 5 points
5 points = Branded pint glass or t-shirt
10 points = Hat or beanie
15 points = Hoodie or 50% off an insulated branded growler
20 point = Insulated branded growler